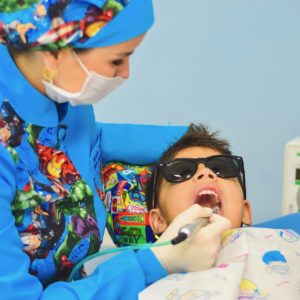 As a caregiver you got your child an assistive device with the hopes of making life easier. After weeks of your child knocking out his hearing aids, losing her glasses, or screaming every time you try to put on his AFO walking aids, you begin to wonder if it's really worth all the trouble. Other children, like Addie, have to face several finger pokes a day to manage Type 1 diabetes. Sometimes she is okay with the pokes, and other times she is running around the house screaming, begging her parents to just leave her alone. Colton has cystic fibrosis. Every day he should spend time wearing his vest to help get the mucus in his lungs moving. He also has a special diet and several breathing treatments – some of which he struggles to tolerate. That would be 3 hours of daily treatments and therapies without factoring in refusal behaviors. Caitlin on the other hand was recently diagnosed with ADHD and now has to learn to swallow a pill, which she adamantly refuses to try.
All of these situations can be heart wrenching for parents. Working through some of the issues with the child's medical care providers may provide some relief, but sometimes children need a little more support to get past the individual struggles they face, secondary to their diagnoses. Working with you and your child to develop strategies we will not only improve medical adherence, but also allow everyone involved feel more comfortable with dreaded procedures and therapies.
Q&A
What exactly do you do?
When it comes to medical adherence, this not only depends on your child and those involved in his or her care, but also on the medical condition, procedure, prescription or prescribed device being considered. Before I begin, it is important I collaborate with you and the medical professional(s), working to ensure everyone is on the same page. While all of my work is individualized, due to it's nature this service is far more child specific than any other treatment area.
What are some of the medical adherence cases you have experience with?
I have worked with children who have had a wide range of challenges, including but not limited to; prescription lenses (glasses), chronic illnesses (Cystic Fibrosis, Sickle Cell, Diabetes, Cancer etc.) as well as children facing both minor and major medical procedures. I have helped children learn to swallow pills, remain still for medical procedures, become more cooperative with challenging treatments and helped children become comfortable using assistive devices.
Click here for more information.